MAGEE NYLSTOCH GREEN 040312 from venting gallery on Vimeo.
The inaugural New Improvised Music Series, Paddington Brisbane – Sunday 4 March 2012.
Tim Green – Percussion
Nylstoch – Electric Guitar, Percussion
Massimo Magee – Tenor Saxophone
Ryko – Guitar, Effects
Sun of the Seventh Sister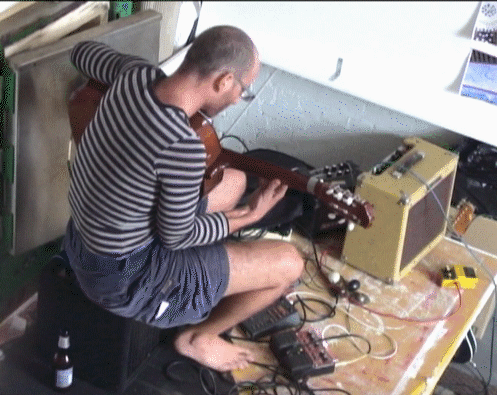 Ryko
SSS
For more information about the new improvised music series, contact Adam Sussmann – sabi_0 @ hotmail.com
Presented by the Foundation for Contemporary Music & Culture Inc. and Hands on Art.
Footage: Bonnie Hart, courtesy of venting gallery
Photos: Kelly Keating